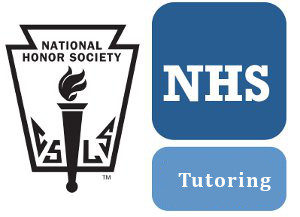 BCHS National Honor Society members are now offering daily tutoring during homeroom!
HOMEROOM TUTORING
BCHS National Honor Society members will be available during homeroom EVERY DAY that homeroom takes place for academic help. How to take advantage of this:
Step 1 – Make the excellent decision that you want to meet with a NHS tutor for help during homeroom.
Step 2 –

Go to room 305

during homeroom and be there before the bell rings for attendance –or–
Step 2 – Come with a pass from your homeroom teacher.
Step 3 – Meet with your NHS tutor for the entire homeroom period…bring plenty of work.
Step 4 – When the bell rings, thank your NHS tutor & pat yourself on the back for investing in your academic success!
Questions? See Mrs. Nixon in the counseling office, room 213.