There are several local opportunities you can utilize as you to prepare for future SAT and ACT tests.
ACT ACADEMY offers a free, personalized way for you to use the results of online practice questions and diagnostic tests to prep for the ACT. We have seen students increase their scores significantly by practicing 3 to 4 times a week for 30 to 45 minutes a day for three months.

Reminder: It's free!

The

BCHS SAT PREP CLASS

is underway.
BENDER AND ROCAP EDUCATIONAL SERVICES. (http://www.bender-rocap.com, 317.205.9215, maggie@bender-rocap.com) Experienced tutors who have received A+ feedback from students who now feel more confident. Many students raised their scores, gained admission to the college of their choice or earned scholarships. For individual tutoring: $60 per hour; $45 for 45 minutes. For two students together: $38 per student, per hour. For three or four students together: $27 per student, per hour.
CENTER FOR LEADERSHIP DEVELOPMENT. (cldinc.org, 317-923-8111) During this six-week preparatory course, students benefit from intensive instruction on each of the three challenging SAT subject areas: evidence-based reading, writing and math. Students take practice tests which ultimately help improve test-taking abilities by using the tools provided before the annual SAT testing dates. Each student receives an official SAT review book. Eligible Participants: Students in grades 10-12. Mandatory Orientation: February 26, 2019, Sessions Held: Mondays, March 11 – April 15; Program Fee: $50

CLASS 101

. Classes are $499. Over the past 20 years, Class 101 has helped more than 3,000 students improve their average SAT scores over 180 points. Tools Provided: Textbook, Worksheets, Online Resources, Trend Sheets, Two Full Practice Tests in Class and Trend Analysis, Two Additional Tests for Homework, Discover Areas of Weakness and Correct Weak Trends, Test-taking Tips, Strategies, and Timing. (https://www.class101.com/centralindiana/act-sat-classes/)
CLUB Z! IN-HOME TUTORING. Test Prep Online Option: Great option for students with very busy schedules or who don't quite need the intensity of one-on-one, private tutoring. http://tutors.clubztutoring.com/indy/indy-online-sat-act-classes/. One-on-one, In-Home Option: SAT: http://tutors.clubztutoring.com/indy/indy-sat-test-prep-tutors/, ACT: http://tutors.clubztutoring.com/indy/indy-act-test-prep-tutors/. SAT/ACT program information and SAT/ACT Flyer on the BCHS School Counseling site provide additional information.

COLLEGE NANNIES+SITTERS+TUTORS

. College Nannies + Sitters + Tutors offers in-office tutoring in the Nora area with a customized model that emphasizes matching an appropriate tutor with the student's learning style. A flexible approach anchored with tailored, detailed Progress Plans helps to ensure success for each student. https://www.collegenanniesandtutors.com/tutor/collegetestprep/  Any questions can be directed to Dave Snider, 317-559-2510.
HUNTINGTON LEARNING CENTER offers personalized attention with proven results. They offer individually tailored programs for every student's goals, abilities, and schedule. The Huntington Advantage means: individualized tutoring, proven results, flexible scheduling, convenient locations , and specially trained teachers. (317-562-0550; https://huntingtonhelps.com/center/indianapolis)

KHAN ACADEMY

offers a free, personalized way for you to use the results of your PSAT to prep for the SAT. We have seen students increase their scores significantly by practicing 3 to 4 times a week for 30 to 45 minutes a day for three months.

Reminder: It's free!

MOXEY TEST PREP. Introductions are available to the Moxey Test Prep methods for all sections of the SAT and ACT. Email moxeytestprep@gmail.com to have a spot held and receive a confirmation that gives the details about payment, location, and required materials. Seating is very limited. More information on all upcoming SAT and ACT workshop classes is at moxeytestprep.com.
SARAH PETERSON is a private tutor with 27 years of test prep experience. She offers weekday afternoon & evening appointments (no weekend) at her home office in Ivy Hills. Individual and small group sessions, individualized to students' needs. Text or talk: 317-578-1986. Email:  Sarah.m.peterson@sbcglobal.net


On July 8, 9, and 10, 2019, the Indianapolis Division of the Federal Bureau of Investigation (FBI) and the FBI Citizens Academy Alumni Association will host the FBI Youth Leadership Academy (YLA).  The YLA is designed to promote an educational experience that will provide students with valuable leadership training and a greater understanding of the FBI.  Through interactive physical challenges and classroom discussions we seek to further explain to youth how the FBI addresses the concerns of the community.  Utilizing FBI strategic planning techniques and exercises, participants will have the opportunity to hone their decision making and leadership skills.
This two day, two night residential event will be hosted at Bradford Woods, Indiana University's experiential learning center.  Bradford Woods is located just south of Mooresville, on State Road 67.  Its 2,500 acres are dedicated to the enrichment and education of youth and adults from all over the country.  Students will be housed on site, and chaperoned by FBI personnel.  Students will arrive on Monday, July 8th at 9:00 a.m., and will depart on Wednesday, July 10th at 10:00 a.m.
We would like the YLA to be comprised of top-notch students from a variety of high schools. Candidates must complete the enclosed application, which requires a signature from both a parent or guardian and the principal. Applications will be reviewed and 20 students will be selected to participate.
To be considered, the candidate should:
–          have completed their junior year, and not yet completed high school by 7/08/19;
–          have a GPA of at least 3.0 (on a 4.0 scale);
–          possess qualities of leadership, scholastic achievement and good citizenship;
–          commit to attending the entire program; and
–          write an essay of no more than 500 words depicting their interest in the program and how it will enhance their future plans.
Completed applications and essays should be mailed to: Kathryn Sipes, Community Outreach Specialist, FBI Indianapolis, 8825 Nelson B. Klein Parkway, Indianapolis, IN 46250.  All applications must be received by April 1, 2019.
Parents and/or guardians do not have to be present for the sessions. Students must arrange their own transportation. There is no cost for students to participate; lodging and all meals are included.
Should you have any questions, please contact Kathryn Sipes at (317) 845-7035 or at kdsipes@fbi.gov.
Application: FBIYLAapplication2019
Information: FBIYLAflyer2019

The Next Level Jobs Workforce Ready Grant provides free job training for Hoosiers in high-demand sectors from Ivy Tech Community College or Vincennes University. Sectors include: Advanced Manufacturing, Building & Construction, Health & Life Science, IT & Business Services and Transportation & Logistics.
The Indiana General Assembly created Next Level Jobs for working-age Hoosiers in 2017, and expanded the program in 2018 to include all high school graduates. This is a great opportunity for all students, especially those who may not qualify for other forms of financial aid.
Next Level Jobs provides free job training for Hoosiers who:
1) Are an Indiana resident AND a U.S. citizen (or eligible non-citizen)
2) Have a high school diploma (or equivalent) but less than a college degree
3) Enroll in a qualifying certificate program in a high-demand job sector
For more information, please CLICK HERE.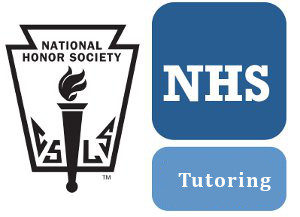 BCHS National Honor Society members are now offering daily tutoring during homeroom!
HOMEROOM TUTORING
BCHS National Honor Society members will be available during homeroom EVERY DAY that homeroom takes place for academic help. How to take advantage of this:
Step 1 – Make the excellent decision that you want to meet with a NHS tutor for help during homeroom.
Step 2 –

Go to room 305

during homeroom and be there before the bell rings for attendance –or–
Step 2 – Come with a pass from your homeroom teacher.
Step 3 – Meet with your NHS tutor for the entire homeroom period…bring plenty of work.
Step 4 – When the bell rings, thank your NHS tutor & pat yourself on the back for investing in your academic success!
Questions? See Mrs. Nixon in the counseling office, room 213.

LILLY NOMINATION FORM: Please complete this form and submit prior to 8:00 am on Wednesday, August 15, 2018 to participate in an application process to be one of Bishop Chatard's nominees for the Lilly Endowment Community Scholarship Program.
We are able to nominate two students who reside in Hamilton County and two students who reside in Marion County. Applications and College Cost Summary Forms are due by Wednesday, August 15, at 8:00 am. Nominated students must: 1. Demonstrate financial need, 2. Plan to pursue a full-time baccalaureate course of study beginning in the fall of 2018 at a public or private college or university in Indiana, 3a. HAMILTON COUNTY: Be a Hamilton County resident, have a minimum cumulative 3.0 GPA, demonstrate a commitment to community volunteerism, and demonstrate leadership and/or initiative in their school, community, and/or extracurricular activities, 3b. MARION COUNTY: Be a Marion County resident, have a minimum cumulative 2.5 GPA, and demonstrate motivation and/or a high level of responsibility through school, community, family, and/or extracurricular activities. 4. Submit the Indiana College Cost Summary Form to Mrs. Nixon or Mrs. Alerding in the Counseling Office. (The online calculator allows families to see the true cost of attending Indiana colleges once financial aid is taken into account. The ICC Summary Form has been designed to be quick and easy and will take most users approximately 15 minutes. You can find the Indiana College Cost Estimator at www.indianacollegecosts.org
NAVIANCE: Naviance Student allows you to research college and career opportunities, take personality inventories, create a personal success plan, conduct a college search, track your application progress, and create a resumé. The Naviance student login is https://student.naviance.com/bishopchatard. You will want to use your 6 digit student number (do not add @bishopchatard) and your regular password.
COMMON APPLICATION: You can complete the majority of your Common Application now and save it! You will then be able to pull it up when applications go live on August 1 and have a head start on completing the process. Set up your account today.
SENIOR AUTOBIOGRAPHY: Don't forget to complete your Senior Autobiography ASAP. You have to access it from your BCHS gmail in order for it to work. This helps with letters of recommendation for colleges, scholarships, and special opportunities. Be sure to click "Send me a copy of my responses" so that you can forward the information to your recommenders. The more fully you answer these questions, the more detailed your letter can be.
COLLEGE VISITS: We recommend that you plan college visits for the afternoon following Living Rosary (October 3) and for PSAT Day (October 10). Fall Break is October 25-29. Colleges typically want you to sign up online for a specific visit or special program. Visits are excused absences if you have to miss school. You will need to be called in the morning of your absence and bring a school excuse form to Mrs. Kaminski when you return. Feel free to contact coaches, academic departments, professors, etc. after you have scheduled your visit to set up additional meetings to make the most of your time on campus.
COLLEGE MEETINGS: College reps are scheduled to visit BCHS this year. A full schedule is available at https://counseling.bishopchatard.org/college-reps/. Sign-up information will be available soon.
PEER RECOMMENDATION FORM: Great news! Do you love your classmates in the class of 2019? You can now provide information for the letters of recommendation we send to colleges. Complete this form so we can share w colleges. Challenge: Take time to complete a form for someone you admire with whom you are not close friends.
NCAA ELIGIBILITY CENTER: If you are interested in participating in NCAA Athletics, the NCAA Eligibility Center has a wealth of information for you: 
AUGUST TO-DO LIST:
Sign up with Parchment.com. This is for transcripts. You do not need to complete the student activities, grades, etc. Request your transcript to be sent to all schools that are not on Common Application.
Stay organized to make the college application and decision process less stressful.
Make sure you have all application websites and forms required for college admission and financial aid. Update your calendar with all deadlines for your applications and financial aid.
Complete the Lilly Nominee Application Form by August 15 if you plan to apply to be one of BCHS' nominees.

SEND YOUR 

ACT

/

SAT

 SCORES DIRECTLY TO COLLEGES. You can do this through your College Board and ACT accounts.

Register for the ACT or SAT or SAT Subject Tests if needed.
Register for the CSSProfile financial aid form if needed.
If your college applications require recommendation letters, ask teachers to write one on your behalf. Please allow teachers at least 3 weeks to complete your recommendation. Provide recommendation forms and any special instructions. Write a thank you letter to the teacher afterward.