The Next Level Jobs Workforce Ready Grant provides free job training for Hoosiers in high-demand sectors from Ivy Tech Community College or Vincennes University. Sectors include: Advanced Manufacturing, Building & Construction, Health & Life Science, IT & Business Services and Transportation & Logistics.
The Indiana General Assembly created Next Level Jobs for working-age Hoosiers in 2017, and expanded the program in 2018 to include all high school graduates. This is a great opportunity for all students, especially those who may not qualify for other forms of financial aid.
Next Level Jobs provides free job training for Hoosiers who:
1) Are an Indiana resident AND a U.S. citizen (or eligible non-citizen)
2) Have a high school diploma (or equivalent) but less than a college degree
3) Enroll in a qualifying certificate program in a high-demand job sector
For more information, please CLICK HERE.

In addition to our regular college representative meetings, Bishop Chatard will be hosting special meetings in the next few weeks. Please see the details below for additional information:

MSD of Pike Township's Pre Collegiate Initiatives, in partnership with Alpha Kappa Alpha /Alpha Mu Omega, will be sponsoring a UNCF Scholarship Workshop for high school juniors & seniors and their parents on Thursday, September 20m from 5:30 P.M. – 8:00 PM at the Pike Freshman Center, 6801 Zionsville Road, 46268. There is no cost to attend, but you must RSVP by emailing Dr. Ruth Woods at rwwoods@pike.k12.in.us. For more information on UNCF scholarships, programs, internships, and fellowships, visit https://www.uncf.org/scholarships.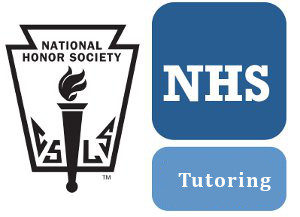 BCHS National Honor Society members are now offering daily tutoring during homeroom!
HOMEROOM TUTORING
BCHS National Honor Society members will be available during homeroom EVERY DAY that homeroom takes place for academic help. How to take advantage of this:
Step 1 – Make the excellent decision that you want to meet with a NHS tutor for help during homeroom.
Step 2 –

Go to room 305

during homeroom and be there before the bell rings for attendance –or–
Step 2 – Come with a pass from your homeroom teacher.
Step 3 – Meet with your NHS tutor for the entire homeroom period…bring plenty of work.
Step 4 – When the bell rings, thank your NHS tutor & pat yourself on the back for investing in your academic success!
Questions? See Mrs. Nixon in the counseling office, room 213.

We are excited to host college reps at Bishop Chatard for the next few months. Sophomores, juniors, and seniors are eligible to attend the meetings. Our policy for college rep meetings is:
You must sign up for a visit in advance to attend the session.
Each student is allowed to participate in up to eight meetings.
You are responsible to make up any work missed.
You are not to miss a test, mandatory presentation, important quiz, etc., for a college meeting. If you are not sure what will take place in class on the day of the visit, be proactive and check with the teacher the day before or the morning of the meeting to see if it is acceptable for you to miss class.
You will go directly to the meeting room rather than reporting to class first. Attendance will be taken. You must be in the designated room or area of the meeting prior to the ringing of the bell or you will be marked tardy for that period's class.
College meetings that take place during homeroom take up the entire period. You will not be released from the meeting room for any reason.
College meetings that take place during a class period will typically end well in advance of the end of the period; you will be given a pass to return to class promptly.
The Guidance Office reserves the right to remove you from the college meeting if your academic profile does not match the admission standards of the school or if your actions do not meet the desired expectations for our students.
Why do we have college meetings?
Many colleges track students' demonstrated interest. (If a student shows up at the high school meeting, it goes into the application record and can help chances of admission or scholarship. It is a reality of the admissions process these days.)
This is a great chance for you to find out whether schools are a good fit for your academic statistics (GPA and test scores) and desired majors.
These meetings help to make you aware of deadlines, special scholarships, and important information regarding your applications to your top choice schools.
You will be able to expand your horizons to hear about some schools that you may not have previously considered.
To register:
Log in to Naviance Student. (Use your student number without @bishopchatard.org and your regular BCHS password.)
Scroll down to "What's New."
Click on "Show More."
Click on the college name for the meeting you want to attend.
Click on "Register" over to the right.
You will not receive a pass for the meeting. Attendance will be taken when the bell rings. Meeting locations and room numbers can also be found on the Student Activities calendar on the BCHS website.

LILLY NOMINATION FORM: Please complete this form and submit prior to 8:00 am on Wednesday, August 15, 2018 to participate in an application process to be one of Bishop Chatard's nominees for the Lilly Endowment Community Scholarship Program.
We are able to nominate two students who reside in Hamilton County and two students who reside in Marion County. Applications and College Cost Summary Forms are due by Wednesday, August 15, at 8:00 am. Nominated students must: 1. Demonstrate financial need, 2. Plan to pursue a full-time baccalaureate course of study beginning in the fall of 2018 at a public or private college or university in Indiana, 3a. HAMILTON COUNTY: Be a Hamilton County resident, have a minimum cumulative 3.0 GPA, demonstrate a commitment to community volunteerism, and demonstrate leadership and/or initiative in their school, community, and/or extracurricular activities, 3b. MARION COUNTY: Be a Marion County resident, have a minimum cumulative 2.5 GPA, and demonstrate motivation and/or a high level of responsibility through school, community, family, and/or extracurricular activities. 4. Submit the Indiana College Cost Summary Form to Mrs. Nixon or Mrs. Alerding in the Counseling Office. (The online calculator allows families to see the true cost of attending Indiana colleges once financial aid is taken into account. The ICC Summary Form has been designed to be quick and easy and will take most users approximately 15 minutes. You can find the Indiana College Cost Estimator at www.indianacollegecosts.org
NAVIANCE: Naviance Student allows you to research college and career opportunities, take personality inventories, create a personal success plan, conduct a college search, track your application progress, and create a resumé. The Naviance student login is https://student.naviance.com/bishopchatard. You will want to use your 6 digit student number (do not add @bishopchatard) and your regular password.
COMMON APPLICATION: You can complete the majority of your Common Application now and save it! You will then be able to pull it up when applications go live on August 1 and have a head start on completing the process. Set up your account today.
SENIOR AUTOBIOGRAPHY: Don't forget to complete your Senior Autobiography ASAP. You have to access it from your BCHS gmail in order for it to work. This helps with letters of recommendation for colleges, scholarships, and special opportunities. Be sure to click "Send me a copy of my responses" so that you can forward the information to your recommenders. The more fully you answer these questions, the more detailed your letter can be.
COLLEGE VISITS: We recommend that you plan college visits for the afternoon following Living Rosary (October 3) and for PSAT Day (October 10). Fall Break is October 25-29. Colleges typically want you to sign up online for a specific visit or special program. Visits are excused absences if you have to miss school. You will need to be called in the morning of your absence and bring a school excuse form to Mrs. Kaminski when you return. Feel free to contact coaches, academic departments, professors, etc. after you have scheduled your visit to set up additional meetings to make the most of your time on campus.
COLLEGE MEETINGS: College reps are scheduled to visit BCHS this year. A full schedule is available at https://counseling.bishopchatard.org/college-reps/. Sign-up information will be available soon.
PEER RECOMMENDATION FORM: Great news! Do you love your classmates in the class of 2019? You can now provide information for the letters of recommendation we send to colleges. Complete this form so we can share w colleges. Challenge: Take time to complete a form for someone you admire with whom you are not close friends.
NCAA ELIGIBILITY CENTER: If you are interested in participating in NCAA Athletics, the NCAA Eligibility Center has a wealth of information for you: 
AUGUST TO-DO LIST:
Sign up with Parchment.com. This is for transcripts. You do not need to complete the student activities, grades, etc. Request your transcript to be sent to all schools that are not on Common Application.
Stay organized to make the college application and decision process less stressful.
Make sure you have all application websites and forms required for college admission and financial aid. Update your calendar with all deadlines for your applications and financial aid.
Complete the Lilly Nominee Application Form by August 15 if you plan to apply to be one of BCHS' nominees.

SEND YOUR 

ACT

/

SAT

 SCORES DIRECTLY TO COLLEGES. You can do this through your College Board and ACT accounts.

Register for the ACT or SAT or SAT Subject Tests if needed.
Register for the CSSProfile financial aid form if needed.
If your college applications require recommendation letters, ask teachers to write one on your behalf. Please allow teachers at least 3 weeks to complete your recommendation. Provide recommendation forms and any special instructions. Write a thank you letter to the teacher afterward.

Students – Do you have an interest in sports journalism or photography? We are seeking students who would like to contribute content to the Circle City Athletic Conference website and social media platforms. To be up front, there will be no pay involved, although press passes may be secured to allow for free entrance to events where CCC teams are participating. All content will ultimately be subject to approval by the schools/athletic departments involved.
Apply online here

Inside this issue of the Counseling Newsletter, you will find information about preparing for final exams, where to get extra academic help at BCHS, NHS final exam tutoring session dates, information for the Class of 2018 and more!

Read the newsletter here